Books about hearing loss written by people with hearing loss are jewels. I became a deaf author because I could not find the books I wanted to read when I was at college, dealing with my feelings about my hearing disability. The first books I found were about sign language, Deaf community and Deaf culture, and I didn't relate to these issues. That's why I felt so upset: I couldn't find any book about a person like me, a young woman with progressive hearing loss who was wearing (that time) hearing aids and, later in life, got cochlear implants.
It was a great opportunity to tell my story. I had no idea that this would led me to lead the largest online community of people with hearing loss in Latin America. I'm really proud of my work as a deaf writer-author because it has helped to transform thousands of lives in Brazil and abroad. In 2022, I released a new book "Saia do Armário da Surdez" (in English, 'get out of the deafness closet') to help those who are still trying to hide their disability and avoiding hearing aids due to shame and misconceptions. My goal is to be published in the US.
You can find me on Instagram, as well as Youtube (this playlist has English captions), Facebook and Linkedin. The three books I wrote are sold on Amazon Kindle – two of them are also available in English and Spanish. I also write the website Hearing Loss NEWS.
PS: Portuguese is my first language. In my country, deaf people who uses sign language refer about themselves as Deaf. On the other hand, deaf people who wears hearing aids or CIs vary between two terms: deaf or person with hearing loss. It's up to you. Personally, I prefer deaf. For me, this attempt to subcategorize people who have the same disability is ableism. There is NO "right" way to be deaf, no "right" way to refer about someone who is deaf. According to the World Health Organization, there are 1.5 billion people with some degree of hearing loss worldwide, most of them with mild to moderate hearing loss.
PS.2: My favorite book about hearing loss wrote by a deaf author is "Shout won't help" (Katherine Bouton). I was reading this book the night before my first CI surgery. In 2002, I read "Seeing Voices" (Oliver Sacks) but the book didn't how the huge diversity of hearing loss. "Volume control" is a great book by David Owen.
The World Health Organization estimated that by 2050 there will be a billion people with disabling hearing loss. This is a great reason to publish more books written by deaf authors in different languages – soon, millions of people will desperately seek fot it.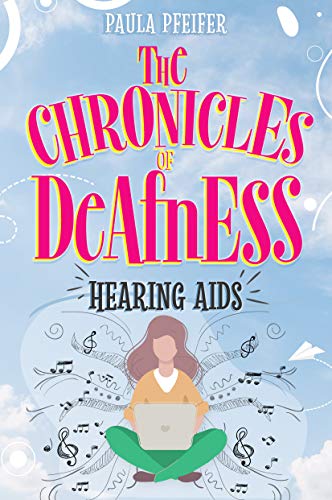 Paula Pfeifer is a deaf person who can hear thanks to her two bionic ears. After starting losing her hearing in childhood, her shame about being deaf prevented her from using hearing aids for many years. Not even her family knew how to deal with it. Her deafness journey was lonely and scary, and this book celebrates her leaving for good the deafness closet.
"The Chronicles of Deafness" brings together essays telling her story as well as her experiences with hearing aids, considerations about shame, and the rights of people with disabilities. It also narrates a few adventures in a world that's far from having all the accessibility it should have.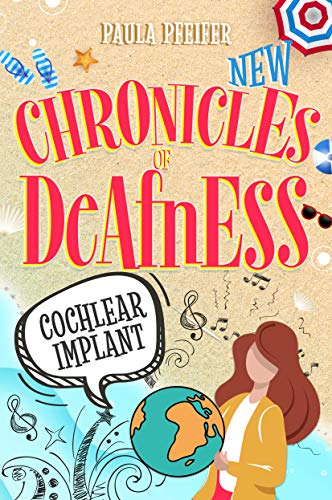 After discussing her experiences with hearing aids on "The Chronicles of Deafness", Paula Pfeifer is back to tell us about a definitive step on her journey: her cochlear implant.
The cochlear implant is recommended in various cases of profound or severe hearing loss. It is a "bionic ear." The surgery required for the implant is the only one that can artificially recover one of the five senses, and it opens new possibilities for those who can no longer communicate well through hearing and speaking.
Adapting to the cochlear implant is a peculiar process. Every case is different. This book tells the story of a person who started losing her hearing in childhood and went through every degree of hearing loss. Facing shame and ableism, Paula Pfeifer became the most renowned deafness activist in Brazil.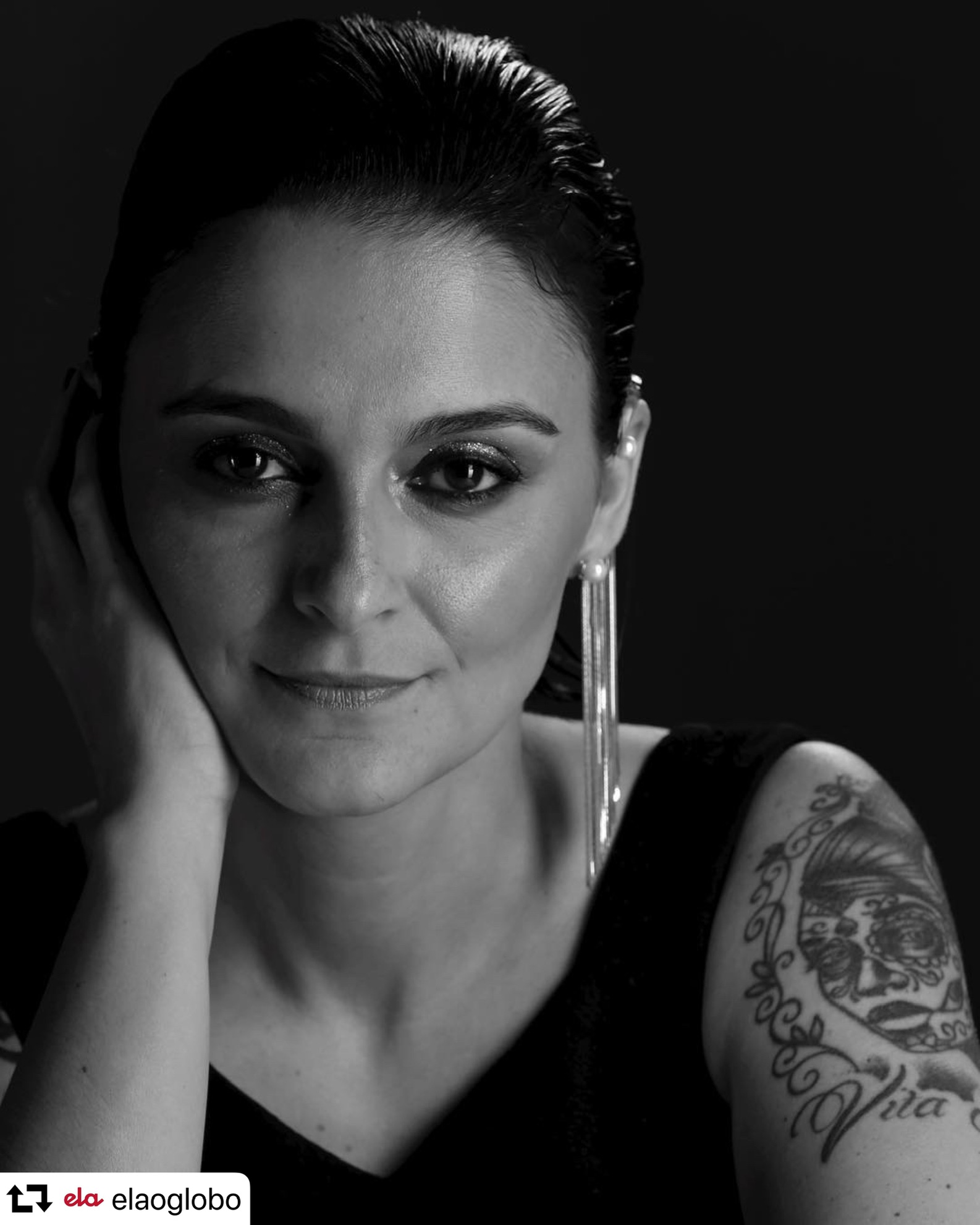 Paula Pfeifer is a Brazilian deaf author. She is profoundly deaf in both ears, and she started losing her hearing at 6 years old. It was early 1980's, when people had no information about tinnitus and symptoms of hearing loss. At 16, she received a correct diagnosis: bilateral severe and progressive hearing loss. In 2010, she decided to create the website "Crônicas da Surdez" (in English, the chronicles of deafness or hearing loss) to share her experiences as a hearing aids user. In 2013, her first book was released and got a lot of media attention (Vogue magazine, Marie Claire magazine, Claudia magazine, O Globo, Zero Hora, Estadão, TV shows, etc). In the same year, Paula did her first cochlear implant surgery, and then her life suddenly changed. She was now able to hear all the sounds again, including music and her own voice. In the same day of her bionic ear activation, she met Dr. Luciano Moreira, a brazilian ENT surgeon and one year later, they got married and Paula moved to Rio de Janeiro. They raise awareness about non-treated hearing loss together since then. In 2015, Paula released her second book. In 2017, she did her TEDx Talks (below). Between 2018-2020, she was awarded by Facebook as LATAM Resident at Facebook Community Leadership Program and had access to a fund up to 1 million dollars to create and execute the project "I am deaf but I can hear". In 2021, Paula became a member of World Hearing Forum (World Health Organization).
Paula Pfeifer is a Social Scientist, content strategist, speaker and consultant. She is also a accessibility and disability advocate and activist. She lives in Rio de Janeiro and has a son, Lucas.
ANY QUESTIONS?
Paula Pfeifer is a brazilian writer. Two of her books about hearing loss, hearing aids and cochlear implants can be found in english and spanish in Kindle.
Support Paula Pfeifer's work. She is a hearing rehabilitation activist in Brazil and she is deaf herself – two cochlear implants. You can support here!
SOCIAL MEDIA I AM DEAF BUT I CAN HEAR
RECEIVE OUR NEWSLETTER
CliCK HERE to receive Surdos Que Ouvem Newsletter