10 de novembro de 2020 vai entrar para a história do Surdos Que Ouvem! Tivemos a primeira edição do Conexões Sonoras Online e foi inesquecível. Esse evento foi pensado para ser uma grande inspiração para a vida profissional de todas as pessoas com deficiência auditiva.
Eu e o Dr. Luciano Moreira trabalhamos durante meses para montar a lista de convidados, o roteiro, a produção e tudo o que está envolvido em um evento assim. Estamos com a sensação de missão cumprida, porque o feedback que recebemos de vocês ao vivo e após o evento não poderia ter sido mais gratificante!
Queremos agradecer a todos os que nos assistiram ao vivo, aos envolvidos na filmagem, tradução, design, edição e produção (Vallente Filmes, Rodolfo Gomes, Pryscilla Cricio, Pedro Sette Câmara, STN Caption, Paola Antunes, Daniele Honorato).
Agradecimento mais do que especial aos nossos patrocinadores: Advanced Bionics e Rayovac. 🙂
Não deixem de assistir ao vídeo – vocês vão se arrepiar com os depoimentos dos surdos que ouvem que estão em posição de liderança nas maiores companhias do mundo, tanto no exterior quanto no Brasil.
Assista ao vídeo
Os convidados nacionais e internacionais
Dra. Shelly Chadha, Diretora do Programa de Saúde Auditiva da OMS
Jenny Lay-Flurrie – Chief Accessibility Officer at Microsoft
Marne Levine – VP Global Partnerships, Business & Corporate at Facebook
KR Liu – Head of Brand Accessibility at Google
Olivier Jeannel – CEO at RogerVoice
Braden Baker – Ativista da reabilitação auditiva
Orlando Laragnoit – Head of Talent Acquisition, Canada & LATAM, at Twitter
Henri Fontana – Technical Program Manager, Central Accessibility Engineering at Google
Marta Gil – Coordenadora do Instituto Amankay
Pedro Brás e Silva – Terapeuta da Fala, LSLS Cert AVT
Dr. Felippe Felix
Dr. Luiz Lavinsky
Dr. Rogerio Hamerschmidt
Dra. Katia Alvarenga
Dra. Marcia Cavadas
Dra. Mariana Guedes
Dra. Valeria Goffi
Clique aqui e inscreva-se para não perder as nossas novidades.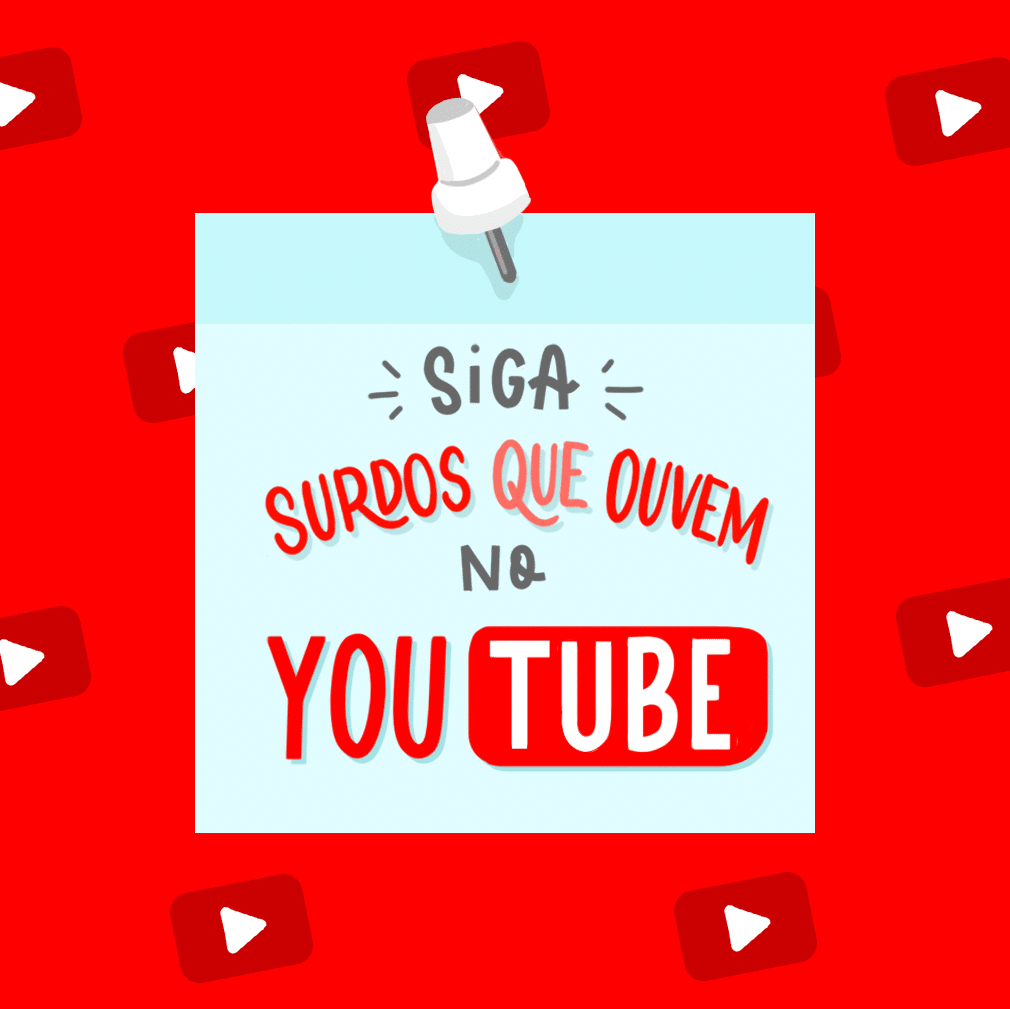 Ajude o #SurdosQueOuvem
Os algoritmos de redes sociais tornam cada vez mais difícil que o nosso conteúdo chegue até você. Para que a gente possa entrar em contato direto (via email ou SMS) quando tivermos eventos, novidades ou algo que possa ser do seu interesse, pedimos uma rápida ajuda sua.
Clique aqui e preencha esse formulário. É coisa de 1 minuto apenas! 🙂